The Piccadilly Dance Orchestra
The PDO plays the great dance music of the 1920s to 40s, along with Ballroom dance music.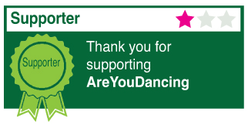 About The Piccadilly Dance Orchestra
The Piccadilly Dance Orchestra -
whose founder and musical director is singer and pianist Michael Law - are recognised as superb entertainment to a very high standard, sought after for concert and cabaret performances as well as private parties and corporate events.
From the Charleston and Puttin' On The Ritz of the 1920s through to swing hits of the 1930s and 40s such as Glenn Miller's In The Mood and Pennsylvania 6-5000, The Piccadilly Dance Orchestra play the greatest dance music and the best tunes of the Jazz Age. Following their six year residency at London's legendary Savoy Hotel ("the home of British Dance Band music"), the orchestra also has a large repertoire of BALLROOM DANCE MUSIC. Please visit http://www.pdo.org.uk/performances.html for dance events and concert dates.
Contact Name: Michael Law
Dance Styles: 1940s Jive, Early 20th Century, American Smooth, Argentine Tango, Cha Cha Cha (Ballroom), Cha Cha (Club), Charleston, Foxtrot, Jazz, Jive (Ballroom), Lindy Hop, Mambo, Modern Tango, Quickstep, Rumba, Samba, Viennese Waltz, Waltz, West Coast Swing
Roles: Event Organiser, Dance Teacher
Events: Dance
Main Area: London WC
Website: http://www.pdo.org.uk
Forthcoming Events
Date
Event Name/Venue
Description/Dance Styles
Big Band Latin & Ballroom Ball
Westlands Entertainment Venue YEOVIL
Dance
1920s and 30s hits, + Cha Cha, Samba, Tango, Waltzes, a Rumba ..& more!
1940s Jive, Cha Cha Cha (Ballroom), Charleston, Foxtrot, Jive (Ballroom), Lindy Hop, Quickstep, Rumba, Samba, Viennese Waltz, Waltz
Summer Solstice Ball
Astor Theatre, Deal, Kent
Dance
Summer Solstice Ball
1940s Jive, American Smooth, Cha Cha Cha (Ballroom), Charleston, Foxtrot, Jive (Ballroom), Lindy Hop, Modern Tango, Quickstep, Rumba, Samba, Viennese Waltz, Waltz