Reading Tango Club
Argentine Tango classes, workshops & milongas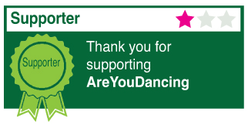 About Reading Tango Club
READING TANGO CLUB ARGENTINE TANGO IN READING
Welcome to Reading Tango Club, a hub for authentic Argentine Tango in Reading. We organize weekly tango classes with expert Argentinian teachers and we run milongas (social dances) and occasional live music nights. as well as Reading Tango Festival.
The club is run on a not-for-profit basis so that any money we make can be invested in bringing great teachers, musicians and performers to Reading. Our tango classes are structured so that you learn fast and are always friendly and welcoming.
Weekly classes are on Wednesday evenings at St Luke's Parish Hall, Erleigh Rd, Reading RG1 5LH.

Our core teachers for weekly classes are Alexandra Wood & Guillermo Torrens but we also run blocks of classes with visiting expert teachers. Classes focus on social tango that can be used in milongas.
No partner needed for weekly classes.
Group classes run on Wednesday evenings.
Beginners/core technique: 19.15 hrs - 20.10hrs
Intermediate/Advanced: 20.15 - 21.45hrs
Practica: 21.45 - 22.30hrs
Social Dances:
Milonga Cambalache - 1st Saturday of the month at St Luke's
Matinee Milonga - 3rd Sunday of the month at Moulsford Pavilion (OX10 9JD)
Private lessons on Wednesdays before group classes on request
Contact Name: Barbara newman
Dance Styles: Argentine Tango
Roles: Event Organiser, Regular Dance Classes, Private Lessons, Dance Performance
Main Area: Berkshire
Website: http://www.readingtango.com