Debra June & The Rockin' Tunes
Six or four Piece 1950's Style Rock n Roll Band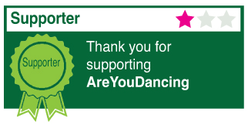 About Debra June & The Rockin' Tunes
I would like to introduce to you "Debra June and The Rockin' Tunes" a Rock 'n' Roll band consisting of male and female lead vocals and harmonies, sax, boogie woogie piano, guitars, double bass and drums, our music is 1950's style for jiving and strolling.
We are looking for bookings for next year, either paid or any fund-raisers you may be hosting. We appreciate that entertainment is booked well in advance and you would need to see acts perform live rather than just hear a demo CD, so I have attached a link to view a recent live performance for your convenience, we vary our look and songs depending on the venue and bookers requirements and have over three hours of fantastic tracks to choose from varying from very well known to slightly more obscure classics and a vast variety of authentic vintage clothing to compliment our music.
We can also supply appropriate intermittent music in between our sets if required
We would be happy to negotiate a competitive fee relevant to the size/capacity/budget of your venue that will be of benefit to you and tailor everything to suit you from stage setting to set list.
References to confirm reliability and integrity can be supplied on request.
https:​//www.​youtube.​com/watch?v=​blJn-T4yTf4​
https:​//www.​youtube.​com/watch?v=​J4f9nnzflGw​
Contact Name: Debra June Smith
Dance Styles: 1940s Jive, Boogie Woogie, Charleston, East Coast Swing, Modern Jive, Rock n Roll, West Coast Swing, Smooth Modern Jive, Strolls
Roles: Band/Soloist
Main Area: Solihull