Amigos del Tango UK
Practica with traditional and modern tango music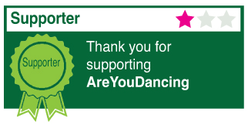 About Amigos del Tango UK
Argentine Tango Salon style practica in a pleasant atmosphere to a mix of traditional and modern tango music.
Wednesday evenings, 8.00-10.00pm, £2.50 per person - includes tea and biscuits.
Location: The Parish Hall, Stanbridge Road, Tilsworth, Beds. LU7 9PN.
(Brick building to the right of All Saints Church - NOT the Community Hall.)
Limited parking. More available by the Community Hall to the left of the church.
Experienced couples only please.
Contact: info@amigosdeltango.uk
Website: http://amigosdeltango.uk/
Contact Name: John Steadman
Dance Styles: Argentine Tango, Salon Tango, Milonga, Tango Vals
Roles: Event Organiser, DJ
Main Area: Bedfordshire
Website: http://amigosdeltango.uk