Jivebeat / Tango Synthesis
Smooth Modern Jive and Argentine Tango - weekly classes in the south east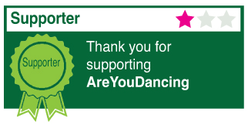 About Jivebeat / Tango Synthesis
Two great classes... one great price! Only £8 for the whole evening, including...
Jivebeat LeRoc
LeRoc is the most popular partner dance style across the U.K. and is usually described as being like Salsa with simpler footwork. But don't mistake 'simpler' for 'uninteresting', as Jivebeat LeRoc has as much or as little footwork and styling as you want. We teach you the basics, then show you how to build on that with more complicated steps, a greater use of frame and hold, and how to add musicality into your dancing.
Argentine Tango
Argentine Tango has been rapidly growing in popularity over the last few years thanks to TV shows like Strictly bringing it to our attention. It is an expressive and elegant dance that can be danced to a wide variety of music. At Jivebeat, we teach tango in a 'nuevo' or modern style. This is exactly the same dance as traditional argentine tango but we use modern music in our classes and social dances, and place less emphasis on the culture and history of the traditional tango scene.
Contact Name: Graham Guy
Dance Styles: Argentine Tango, Leroc, Modern Jive, Tango Nuevo
Roles: Event Organiser, Dance Teacher, Regular Dance Classes, Wedding First Dance, Private Lessons
Main Area: Bromley
Website: https://jivebeat.dance