Serene Dance
Chilled out vibe for your smooth modern jive, expressive and west coast swing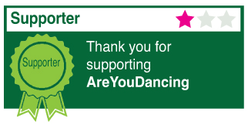 About Serene Dance
Serene Dance run by Matt Cox. After DJing in various events all over the UK its with great pleasure in sharing with you our very own freestyle events.
We regularly research and find new music but we will also be playing your all time favourites. The selection of music we aim to play will be a mixture of chill out, funky, lyrical and challenging.
We aim to cater for smooth modern jive, as well as west coast swing.
We also run other freestyle events, workshops and many more in the making.
Serene dance also offer DJ's for modern jive, smooth and west coast swing. If you are in need of a Dj for an a event please contact us direct.
www.serenedance.com
Contact Name: Matt Cox
Dance Styles: Modern Jive, West Coast Swing, Smooth Modern Jive
Roles: Event Organiser, Dance Teacher, Regular Dance Classes, Private Lessons, DJ
Main Area: Berkshire
Website: http://www.serenedance.com