Learn to Salsa Kent
We teach Salsa & Argentine Tango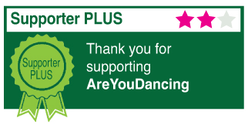 About Learn to Salsa Kent
Argentine Tango ~~~~ ~~~~~ Mondays 7.30pm £60.00 for the 6 week course
Salsa Tunbridge Wells ~~~~~~Wednesdays 8.pm £8.00 per person

Come along on Wednesday evenings for a fun night of salsa at The community centre in showfields tunbridge wells Kent
TN2 5PQ
LOADS FOF FREE PARKING...
smiles and laughter are free
No partner necessary just turn up..
Lessons at 8pm with Mark, Simon, Dee, Nikki
4 lessons.
Nikki absolute Beginners
Mark J improvers
Dee Intermediates
Simon G Advanced
The hall has a great floor but there is no bar so bring your own tipple...
Salsa Lessons £8.00
Club from 9pm to 10.30pm is FREE...
Call or message MarkJ 07957847645
for more info
ARGENTINE TANGO LESSONS Monday evenings
Argentine tango lessons absolute beginners and Improvers lessons are available in Tunbridge Wells at the Camden Centre Monday evenings from
7.30PM TO 10.30PM
TEA & COFFEE HERBALS DRINKS PROVIDED FREE
Call Mark for details please... 07957847645
Lessons Monday evenings
7.30PM ABSOLUTE BEGINNERS
8.30 PM PRACTIKA WITH BEGINNERS
9.30PM 10.30PM PRACTIKA
VENUE Number One Community Centre
1 Rowan Tree Road, Tunbridge Wells
Kent TN2 5PQ
Birthday vouchers are always available for absolute beginners.
Contact Name: Mark Jenner
Dance Styles: Argentine Tango, Bachata, Cha Cha (Club), Mambo, Salsa, Salon Tango, Tango Nuevo, Milonga, Tango Vals
Roles: Event Organiser, Dance Teacher, Regular Dance Classes, Private Lessons, DJ
Main Area: Kent
Website: http://www.learntosalsakent.co.uk