Zoltanz
Ballroom and Latin group classes with dedicated male and female instructors In Westminster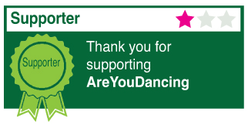 About Zoltanz
Enhance your Sunday evenings with a unique Latin and Ballroom experience.
Beginners 5.30 P.M. - 7.00 P.M.
Improvers 7.00 P.M. - 8.30 P.M.
Our classes will be taught by experienced male and female professional dancers who will not only teach Latin and Ballroom steps and routines but will also focus on technique, footwork, hip action, posture, arm styling, musicality and balance.
Our teachers include Zoltán Szalontay and Oana Rotariu
https://youtu.be/Wf5y-ayhdLQ
The class for beginners will start At 5.30 P.M. with 45 minutes of Ballroom, followed by a short refreshment break during which time you will able to chat to the instructors and get to know the other participants. We will follow on with 45 minute of Latin and finish at 7.00 P.M.
We are working the same way in the improvers class from 7.00 P.M.- 8.30 P.M.
The dances that we will focus on in the lessons will be Waltz, Tango, Foxtrot, Quickstep, Cha Cha, Rumba, Samba and Jive. They will be taught in three weekly cycles, focusing on one Latin and one Ballroom dance every three weeks.
Our classes will cost £17 which covers the 1,5 hours of dancing and well as refreshments.
For those of you who have not danced before, learning a dance over three lessons is the most productive.
Contact Name: Zoltan Szalontay
Dance Styles: Cha Cha Cha (Ballroom), Foxtrot, Jive (Ballroom), Modern Tango, Quickstep, Rumba, Samba, Viennese Waltz, Waltz
Roles: Event Organiser, Dance Teacher, Regular Dance Classes, Wedding First Dance, Private Lessons
Main Area: Westminster
Website: http://Zoltanz.co.uk