JiveTango
Monthly Modern Jive + Tango events in Great Bookham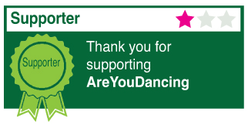 About JiveTango
We run monthly Modern Jive and Tango events in Great Bookham, Surrey.
Each event is a two-room party in a lovely venue, with fabulous floors, with 4 hours of uninterrupted Modern Jive dancing in the main hall, and free Tango classes with David and Ann of LearningTango, followed by a Tango Milonga in the back room.
With snacks, drinks and a wonderful dance experience, this is the premier Jive/Tango evening in the UK, so come and enjoy the Bookham Buzz!
Contact Name: David Bailey
Dance Styles: Argentine Tango, Modern Jive, Tango Nuevo
Roles: Event Organiser, Dance Teacher, Regular Dance Classes, Private Lessons
Main Area: Surrey
Website: http://www.JiveTango.com