The Assembly
The Assembly explores European Baroque, Contra and Regency/Empire Dance and social life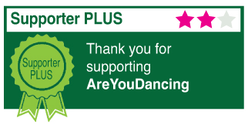 About The Assembly
The Assembly is a new vehicle (as of November 2019) established to explore the European Baroque, Contra and Regency/Empire social dance repertoire of the long C18th, taught by Sasha Zargowski, as well as the food, sports and other pastimes of the same era,
Dance sessions have been scheduled for the second Sunday of each month at the Waterloo Action Centre, from 2.00pm to 6.00pm.
The session fee is £10 which includes light refreshments.
The group particularly welcomes dance newcomers with an interest in the social and cultural history of the long C18th, but experienced dancers are also extremely welcome.
Contact Name: Helena Jensen
Dance Styles: 18th Century, 19th Century, Contra
Roles: Event Organiser, Regular Dance Classes
Main Area: Ealing
Website: http://www.assemblydance.com