Revue Swansea Lindy Hoppers
Weekly Lindy Hop classes, 1940's events, wedding dance classes, hen party routines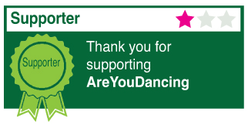 About Revue Swansea Lindy Hoppers
With 3 weekly evening classes plus monthly socials / workshops held by Dave & Angela Adamiec.
With over 30 years of dancing experience we can teach you to Lindy Hop!
Our classes are suitable for beginners to advanced -
Tues - Sketty Park Community Centre, SA2 8HS
7pm - 8pm
Wed – St Pauls Centre, Port Talbot SA12 6DQ at
7.15pm – 8.15pm
Sun – Cwmllynfell Hall, SA9 2GH
7pm – 8pm
Or maybe you want to learn a special wedding dance to impress your guests?
We can offer private classes for couples or routines for hen parties.
We can also provide demos for events, festivals & organisations.
Contact us for more information!
Contact Name: Dave Adamiec
Dance Styles: 1940s Jive, Charleston, Jazz Steps, Lindy Hop
Roles: Event Organiser, Dance Teacher, Regular Dance Classes, Wedding First Dance, Private Lessons, Dance Performance
Main Area: Swansea
Website: http://www.swansealindyhoppers.co.uk