Blind Justice Page
Old time blues band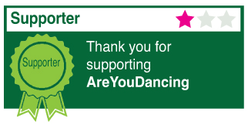 About Blind Justice Page
We are a three piece old time blues band. We love organise "Speakeasy" type events with a Roaring Twenties vibe. We are fans of Blues Dance.
Inspirations: Bessie Smith, Robert Johnson, Tampa Red, John Lee Hooker, Ma Rainey.
The line up:
Steve: vocals, guitar, slide guitar
Kevin: bass and harmony vocals
Sally: Washboard, suitcase bass, kazoo.
We have our own PA and always dress for the occasion.
Contact Name: Steve Page
Dance Styles: Blues, Contemporary Blues, Traditional (USA) Blues, Blues Fusion
Roles: Event Organiser, Band/Soloist
Main Area: Bristol
Website: http://www.blindjusticepage.com