Swing Cantina M.K. @ Rev de Cuba
Dance run by Swingsters
Friday 06 October 2017
In Past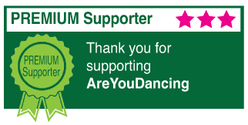 With the Gary Wood Swing Band - Live music to practice your Swing dancing to - all free!!
Dance Styles: 1940s Jive, Balboa, Boogie Woogie, Charleston, Collegiate Shag, East Coast Swing, Jazz Steps, Jive (Ballroom), Leroc, Lindy Hop, Modern Jive, Rock n Roll, Smooth Modern Jive
Price: Free!
Time: Band 6-9PM DJ 9-11:30PM
Ticket Options: Free Event
The home of Swing in M.K.
The in place for Swing cats and Kittens
An amazing venue with a brilliant sound system amazing cocktails and georgeous food
Come and practice your dancing to a live swing band first Friday monthly
A free night brought to you by Swingsters in association with Revolucion de Cuba
The coolest night in M.K.
Our Thursday Swing classes are across the road in Xscape 8-10:30pm
See you there!
Revolucion de Cuba M.K. - Free class venue
Fantastic venue with amazing food and cocktails
Terrific ambience and lovely wooden dance floor
Lots of free parking on street in all directions plus several multi storey car parks
Opposite Xscape M.K.
Address: Revolución de Cuba, 21 Savoy Crescent Milton Keynes MK9 3PU Milton Keynes Milton Keynes MK9 3PU
Show on Google Maps

Swingsters organiser
Lindy Hop Swing Jive Charleston Balboa Blues Boogie Woogie Collegiate Shag Authentic Jazz
More in information about Swingsters including other forthcoming events