The 1086 Club Party at the Pub
Dance run by The 1086 Club
Sunday 07 January 2018
In Past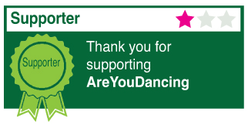 Sunday afternoon of great dancing in a beautiful converted barn.
Dance Styles: Leroc, Modern Jive, West Coast Swing, Tango Fusion, Smooth Modern Jive
Price: £8
Time: 2pm - 7pm
Ticket Options: Not yet specified
The 1086 Club presents a great afternoon of dancing in a beautiful renovated barn attached to the Elm Tree Pub in Ringwood, which is just minutes off the A31.
We aim to provide a great mix of music to cheer us all up and to chase away the winter blues. As with all 1086 events the music will consist of a large variety of tunes with some suitable for smooth jive, modern jive, modern blues, WCS and tango, a great chance to mix it up - dance fusion and dance fun. :)
There is a full licensed bar in the barn. The Elm Tree Pub also serves wonderful food up until 8pm - so make a day of it - with dancing and lunch or dinner!
£8 on the door
Capacity is limited and if interest high we may introduce a ticket system.
Free water and free parking.
The Elm Tree Pub venue
The dance is located in the barn attached to the pub. The pub is open normal opening hours and serves great food.
A licensed bar is in the barn and drinks can also be bought at the pub.
Free water provided.
Address: Hightown Road Ringwood Dorset BH24 3DY
Show on Google Maps