MJ's Elf Night Friday Freesyle
Dance run by MJs Just Love To Dance
Friday 22 December 2017
In Past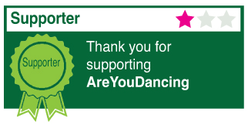 Themed Elf Night Freestyle
Dance Styles: Leroc, Modern Jive
Price: £10.00
Time: 8.00pm
Ticket Options: Pay on door
This is MJs final freestyle of 2017. It's a red and green themed night, whether you want to go the whole way and find your tinsel and Christmas outfits or just rouge your cheeks in elf like style, it's your choice. Whatever you decide, it'd be great to see you for a fun night of dancing, keeping that Christmas Spirit going and to wish you a Happy Festive Holiday...!
Selsdon Hall venue
MJs is a fun night out for anyone who loves to dance. We teach a dance style known as modern jive with a blend of salsa, swing, blues and latin moves. There is no complicated footwork making this an easy dance to learn. At MJ's you will enjoy dancing to anything from Frank Sinatra and Michael Bublé, right through to current chart hits. There really is something to suit everyone.
Selsdon Community Centre, the hall is downstairs to Sainsburys
Address: 183 Addington Road Selsdon Surrey CR2 8LA
Show on Google Maps

MJs Just Love To Dance organiser
We have monthly freestyle dance style known as modern jive.
Click here to view information about MJs Just Love To Dance including other forthcoming events