Purcells Polyphonic Party
Workshop run by Stonesfield Folk Dance Club
Sunday 28 October 2018
In Past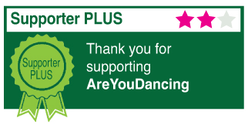 Purcells Polyphonic Party, Vicki Swan,Jonny Dyer & John Dipper with Guest Callers
Dance Styles: 17th Century, 18th Century, 19th Century, Contra, Country Dance, English Ceilidh, Square Dance
Price: £12.50 adults £7.50 juniors + plate to share for lunch.
Time: 10.30am to 12.30pm & 1.30pm to 3.30pm
Ticket Options: Ticket Recommended (Pay on door if places available)
Purcells Polyphonic Party, Vicki Swan, Jonny Dyer and John Dipper have built up a huge reputation in the Folk Dancing world and have A-listed at all the major festivals since last appearing at The Stonesfield Weekend in 2016. They have recently issued a new CD ''An Invitation to Dance'' that has taken folk dance music to completely new levels. All the tracks from the new CD will be played by the Band during the day and we have invited the best of our local callers to call for us. If you fancy calling for one of the top groups please look at www.purcelltrio.co.uk for details of the dances and let us know which one you would like to call. Additionally you find a video clip of Purcells Polyphonic Party playing at The Stonesfield Folk Dance Festival that is a must to see.
Stonesfield Village Hall venue
Address: Field Close Stonesfield Oxfordshire OX29 8EF
Show on Google Maps