Balboa Victory Club Cheltenham
Class run by Balboa Bunch
Tuesday 01 May 2018
In Past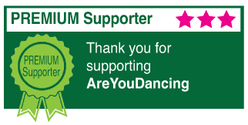 Balboa at the Victory Club Cheltenham (Improvers / Intermediate)
Dance Styles: Balboa
Price: £5 all night
Time: 7:45/ 9:30 then social dancing or sit and have a drink in the lounge
Ticket Options: Pay on door
Balboa brush up your basics and a little more
These will be standard taught classes with two levels taught by experienced and fun balboa dance teachers
~~~~~~~~~~~~
7:45 / 8:30 - A brush up your basics class aimed at people who can do the basic steps and come round and spike.
We will gradually be going over all the standard bal moves making sure you can dance them socially
Followed by
8:45 / 9:30 - Improver level
Using all the standard balboa moves in lots of different ways to get the maximum enjoyment out of socially dancing balboa. We will also touch on musicality and tempo.
There is a lovely dance floor bar and parking on site (or next door if that is full)
If you have any questions about our new classes please give us a ring 01242 697772
Victory Club Cheltenham venue
Through the main black doors at the front. Along the corridor and up the little steps to the Ballroom
The club is in a beautiful regency building in Chetenham and has a good sized traditional Ballroom which is where we hold our classes. A fabulous dance floor with raised carpeted seating area. The club has a fully licenced bar which is available for us to use and there is car parking within the grounds (or park next door if full)
The location handy for junction 11 of the M5 then A40 into Cheltenham
From the M5 Junction 11 travel into Cheltenham on the main A40
Past GCHQ
Past the turnig for the railway station
Past the Traffic Lights
Past the petrol station in the middle of the road Island
Carry on straight until the next set of road islands
Lypiatt Road is the next turning on the right. (you have to go round the island first)
Go down Lypiatt road and the Victory club is on the left hand side towards the end.
Address: Burlington House Lypiatt Road Cheltenham Gloucestershire GL50 2SX
Show on Google Maps