A Swing Balboa and Jive Dance Party
Dance run by Young PeteQ
Saturday 08 September 2018
In Past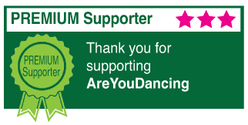 Young PQ and friends playing our favourite tracks to amuse ourselves
Dance Styles: Balboa, Collegiate Shag, Lindy Hop, Modern Jive
Price: Free entry - come on in and have a shuffle around.
Time: 8:00pm 'til you're sick of it
Ticket Options: Free Event
A Swing, Balboa, Shag and Jive Dance Party
Young PQ and friends playing our favourite tracks to amuse ourselves
Standard smelly loos, Yobbo patrolled Car Park etc.
Hot Drinks available, Bring your own alternative Refreshments!
No Entrance fee, gifts, cards etc., just come along and have a shuffle around.
Stonehouse Community Centre venue
A Swing, Balboa, Shag and Jive Dance Party
DJs Young PQ and friends
Hot drinks available, Please bring your own alternative refreshments!
Ample parking on site and on adjoining roads
FFI Contact PQ on 07973596263
Booking Essential
Address: Laburnum Walk - off Regent Street Stonehouse Gloucestershire GL10 2NS
Show on Google Maps