Just Jive Xmas - Haneys Big House
Dance run by Just Jive Lindy Hop
Friday 20 December 2019
In Past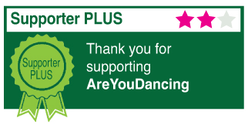 Just Jive Christmas Dance with Haneys Big House Band
Dance Styles: 1940s Jive, Balboa, Boogie Woogie, Charleston, Collegiate Shag, Lindy Hop, Modern Jive, Rock n Roll
Price: Price £12.00 Pay on the Door.
Time: 8.00 pm - 11.00 pm
Ticket Options: Pay on door
Just Jive Christmas Party, with special guests Haney's Big House.
"From old style Chicago to west coast swinging blues, add in a big slice of Jump Jive and Rock & Roll then you have the driving sound of Haney's Big House. Top vocals with a driving rhythm section topped off with killer Harmonica licks and blistering guitars guaranteed to shake the House and get everybody dancing."
Haney's Big House is a five-piece Rhythm & Blues combo on the WESTERN STAR label playing in the traditional 40's/50's style. We play largely period-vintage instruments, look the part and put on a great show. Dancers love us!
All seasoned musicians on the rockin' scene, the band is rapidly making a name for itself in the South West and is a regular on many a vintage festival (Jumping At The Woodside, Vintage Nostalgia, Cotswold Revival etc). We are filling up the diary with more gigs to unleash material from our new CD on the masses!
Please bring your favourite festive nibbles !!
No Bar - Please do not bring your own drinks.
Chantry Centre (Listers Hall) venue
Large dance floor, licensed bar, top Jive and Swing music.
DJ Jim Hannaway
All jive styles welcome.
Address: Long Street Dursley Gloucestershire GL11 4JB
Show on Google Maps