Christmas Party with Haney's
Dance run by Jazzjiveswing
Saturday 14 December 2019
In Past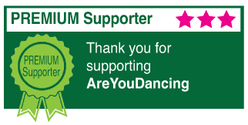 Jive Dance for all Dance Styles with Haney's Big House Band
Dance Styles: 1940s Jive, Balboa, Blues, Boogie Woogie, Charleston, Collegiate Shag, Jazz Steps, Leroc, Lindy Hop, Modern Jive, Rock n Roll, West Coast Swing
Price: £14 or buy tickets for 14th December and 29th December dances for £30 The Christmas Double!
Time: 8.30-11.30
Ticket Options: Ticket Recommended (Pay on door if places available)
Live music and festive dancefloor cheer with Haney's Big House band
It's not just the great music or the friendly atmosphere. It's a great evenings dancing with fabulous music for you to Jive, Lindy Shag or Bal to.
So we know if you have been naughty or nice and
There is plenty of parking for your cars and room on the dance floors for everyone. Whether you're a beginner or advanced you will have a great time, dancing with loads of different people in a really friendly and social atmosphere.
For further details check our website at www.jazzjiveswing.com or ring us on 01242 506 500
Dowty Sports Club venue
Address: Down Hatherley Lane, Staverton, Gloucester Gloucestershire GL2 9QD
Show on Google Maps