X-Tango Alternative Milonga
Dance run by TangoSynthesis
Friday 22 March 2019
In Past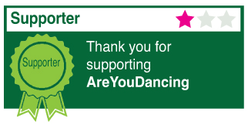 No Tandas. No Traditions. Just Dance
Dance Styles: Argentine Tango, Tango Nuevo
Price: £8 on the door.
Time: 20.00-23.00
Ticket Options: Pay on door
Tango Synthesis X-Tango milongas are not like traditional milongas, in that we believe that tango can be danced to pretty much any style of music. It does not have to be specially written for tango in 1950s Argentina or even be a modern recreation of traditional tango rhythms... pretty much anything with a good melody and cadence works with tango, so that's what we play. Some people call our music 'nuevo', and some call it 'neotango'. We call it 'alternative' because that's how we see it... there is absolutely nothing wrong with traditional tango music and we dance to it all the time, but occasionally you just want something a little different. So that's what we provide.
Our schedule for the evening is...
7.45pm - Doors Open
8.00pm - Warm-up Argentine Tango class, including "get you started" for new dancers
8.30pm - X-Tango Alternative Milonga
11.00pm - Close
Sevenoaks Community Centre venue
Sevenoaks Community Centre is not obvious from the outside as it is right on a corner and tucked behind Howdens builders' merchant, but once inside it all starts to make sense. The main hall has a wooden floor, a high ceiling with several fans to keep you cool, and a large stage area where we put the sound system. There is a hatch through to the kitchen area and we use it to serve refreshments, sweets, and occasional snacks throughout our evenings.
It is an excellent hall with a great atmosphere, and is an ideal place to spend a Friday night dancing.
Close to the Bat & Ball junction, behind Howdens / Travis Perkins.
Address: Cramptons Road, Sevenoaks Kent TN14 5DN
Show on Google Maps