The Savoy Ball
Festival run by The Savoy Ball/SwingFest Ltd.
Saturday 27 April 2019
In Past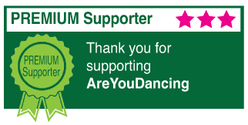 The Savoy Ball is back! Re-live the glamour and excitement of the Swing Era...
Dance Styles: 1940s Jive, American Smooth, Balboa, Blues, Boogie Woogie, Charleston, Collegiate Shag, East Coast Swing, Foxtrot, Jazz Steps, Jive (Ballroom), Leroc, Lindy Hop, Modern Jive, Quickstep, Rock n Roll, West Coast Swing, Traditional (USA) Blues, Smooth Modern Jive
Price: Matinee from £26, Ball from £35, Lates £10
Time: 2.15pm Matinee concert, 8pm Savoy Ball, 12.30am Lates
Ticket Options: Ticket Only (Prebooking essential)
The Savoy Ball 2019
Back at last!
The 11th Savoy Ball takes place at The Grand Hall, Battersea Arts Centre on Saturday 27th April 2019. This year we will be donating to The Fire Fighters Charity.
For the return we've pulled out all the stops and will be running a Matinee concert and offering a dinner option as well as the Ball itself. All parts of the day are available separately or in any combination.
We'll be re-creating one of the biggest days in swing music history.
On Sunday 16th January 1938 Benny Goodman played New York's famous Carnegie Hall and across town Count Basie battled Chick Webb at the legendary Savoy Ballroom.
The Matinee
We'll be starting with an afternoon Matinee (2.15pm-5pm) with the wonderful Pete Long's Benny Goodman Orchestra playing the famous Carnegie Hall concert. This will be a fully seated event (as is Carnegie Hall) but - don't fret - if you feel the need there will be some room for dancing under the galleries and under the balcony.
The Ball
Then, after a break for dinner in a local restaurant (we've added optional dinner bookings this year) we move uptown for the Savoy Ball itself, featuring Basie's All-Star Contenders vs Chick's Savoy Champions - two full Big Bands put together specially for this event by Pete Long. The Ball will run from 8pm-12.30am.
The Late Show
For those with the stamina we'll then "move" (metaphorically at least) to a swingin' nightspot where The Shirt Tail Stompers will keep
The Grand Hall, Battersea Arts Centre venue
The Grand Hall, Battersea Arts Centre (formerly Battersea Old Town Hall) is an historic venue in the heart of London, just south of the river.
Recently renovated (in fact completely rebuilt) following a devastating fire in 2015, no expense has been spared bringing this amazing space back to life.
Nearest station is Clapham Junction (8-10min walk) and Clapham North is also a short walk or bus ride away. There is evening parking in local streets (metered during the day) and a taxi rank outside the station.
Address: BAC Lavender Hill Wandsworth London SW SW11 5TN
Show on Google Maps