Sista's of Swing -Part II
Workshop run by JiveSwing.Com
Saturday 27 April 2019
In Past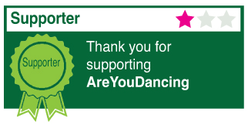 Taking followers to the next level!
Dance Styles: Charleston, Jazz Steps, Lindy Hop
Price: £29.99
Time: 1.00pm-5.00pm
Ticket Options: Ticket Only (Prebooking essential)
Sista's of Swing Part II
Nuffield Health Centre
Madford Retail Park
Hertford
SG13 7RQ
This workshop is for those followers who have taken Sista's of Swing I or those who are at an intermediate/intermediate-advanced level of dancing. We will be building on the foundations of Sista's of Swing I.
A 4 hour workshop to focus on follower technique, body movement, variations, reactive following, spins, turns and styling!
The focus of the workshop is to work on you as an individual follower making you aware of your own body and how it moves and how your body and things that you do with it can affect your partner.
By the end of the workshop you will have a greater understanding of body awareness, body movement and the kinaesthetics of dancing with a partner and how you can use these things to become a better and more stylish follower on the dance floor!
NB: Spaces will be limited
Book online or in class £29.99
Nuffield Sports Centre venue
Address: Nuffield Sports Centre, Ware Road, Hertford, Herts SG13 7WN Hertford Hertfordshire SG13 7WN
Show on Google Maps