Worplesdon Dance Club
Class run by Worplesdon Ballroom and Latin Dance Club
Thursday 25 April 2019
In Past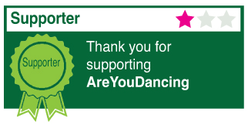 Worplesdon Dance Club small & friendly club
Dance Styles: Cha Cha Cha (Ballroom), Foxtrot, Modern Tango, Rumba, Popular Sequence, Waltz
Time: 7:45pm- 10:30pm Closed for August
Ticket Options: Not yet specified
Newcomers must have basic knowledge of Ballroom and Latin. experience. Unable to take single dancers.
Worplesdon Memorial Hall venue
Worplesdon Memorial Hall is a popular village hall near Guildford in Surrey. With its central position in the village, easy access from Guildford and adequate parking, the hall is an ideal venue for all kinds of social activities, public or private, including weddings.
The hall is situated on Perry Hill, part of the main A322 road which runs through Worplesdon village about three miles north of the centre of Guildford. It is two miles from Worplesdon Station.
Address: Worplesdon Memorial Hall, Perry Hill, Worplesdon, Guildford, Surrey GU3 3RF
Show on Google Maps