The 1086 Club @Richer Moves
Dance run by The 1086 Club
Saturday 18 May 2019
In Past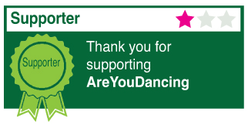 A great second room of alternative music at this beautiful modern jive venue
Dance Styles: Modern Jive, Tango Fusion, Contemporary Blues, Smooth Modern Jive
Price: £9
Time: 8pm - 11.30pm
Ticket Options: Pay on door
The 1086 Club is delighted to be invited to play the alternative room at this stunning venue for Richer Moves Jive. Get the best of both worlds with Richer Moves playing classic modern jive in the upstairs ballroom and The 1086 Club playing our unique selection of expressive, funky, modern blues, upbeat, soulful beats in the downstairs alternative dance room.
Both rooms are large with amazing floors for seamless dancing. There is a licensed bar and complimentary water all evening.
£9 on the door.
Photos will be taken throughout the event and we reserve the right to use them in our marketing. By buying a ticket you are agreeing to the use of any photos of you at the event but if you would really prefer us not to, please let us know and we will take care to try and abide by your wishes.
Please see our Terms and Conditions: https://www.the1086club.co.uk/terms-and-conditions.
For more details please see our website www.the1086club.co.uk
Romsey Town Hall venue
The Town Hall is situated on the same side of the Market Place as Lloyd's Bank - just across the road from it - before you go under the archway leading to the park . There is free street parking.
Address: Market Place Romsey Southampton SO51 8YZ
Show on Google Maps
The 1086 Club organiser
The 1086 Club offers freestyles for dance freedom in a friendly welcoming atmosphere.
More information about The 1086 Club including other forthcoming events