Debbie Hutchinson
Dance run by Great Oaks Dean Forest Hospice
Saturday 23 November 2019
In Past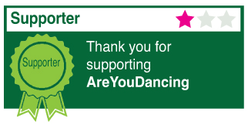 50's and 60's Disco-
Dance Styles: Freestyle, Modern Jive, Rock n Roll, General Dance Fitness
Price: £8
Time: 7:30p.m 12a.m
Ticket Options: Ticket Only (Prebooking essential)
For this very popular venue we will be going back , way back to the Fifties and Sixties! Right through from the early stirrings of rock'n' roll, through the boom years of the Beatles and the Stones , the sound of the Mersey, Swinging London and the arrival of Motown and soul. The music that shaped your youth, and everything that's come since! So get that mini- skirt pressed, dust off that Kaftan, polish up those Winkle Pickers and get out those Sparkly Dresses ready to dance to the sounds of 50's/60's
Bishopswood Village Hall as a wonderful dance floor which is used for many events.
Tickets are priced at just £8 ( must be purchased prior to the evening)with all profits going to Great Oaks Dean Forest Hospice. Please contact debbie.hutchinson@great-oaks.org.uk Tel 01594 811910
Bishopswood Village Hall venue
Come and enjoy an afternoon of music and dancing at our Vintage Tea Party where you can sit around whilst enjoying a delicious home baked afternoon tea, visit one of the stalls or join in with the Swing, Jive and Rock'N'Roll Music played throughout the duration. There are a few outdoor games for you to enjoy too, the event is in a beautiful setting alongside the River Wye and is easy to get to from the M50, A49 or from Gloucester, Monmouth and the Forest of Dean. We would love you to dress up if you so wish. Tickets are priced at just £2 or £5 for a family and all profits will go to Great Oaks Dean Forest Hospice. For further details and for tickets please contact debbie.hutchinson@great-oaks.org.uk.
There is a car park next to the hall.
The Hall is situated by Kerne Bridge and moreless opposite the Inn on the Wye.
Address: Bishopswood Ross-On-Wye Ross-on-Wye Northamptonshire HR9 5QT
Show on Google Maps