Dominguita ​ Tea Dance
Dance run by Tango Boulevard
Sunday 09 June 2019
In Past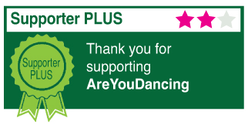 Argentine Social Tea Dance with sweet cakes and lovely dancers
Dance Styles: Argentine Tango, Salon Tango, Tango Nuevo, Milonga, Tango Vals, Tango Fusion
Price: £10 online £12 on the door
Time: 2-3pm Lesson 3-7pm Dance
Ticket Options: Ticket Recommended (Pay on door if places available)
Lesson 2pm to 3pm : Social Dance 3pm to 7pm
See website for tickets and DJ Info. http://www.tangopassion.co.uk/teadance.html
Brand new ballroom in a listed Art Deco building. Lovely wooden sprung dance floor; probably the best this side of Blackpool!
Easy and ample Parking. Rail & Bus options opposite.
Traditional Tango music with cortinas
Guest DJ's! Professional Sound system .
Delicious afternoon tea.
Coffee, tea & bar facilities.
Shoes & Fashion too!
Dates for 2019:
21st April. 19th May. 9th June. 21st July. 11th August. 15th September. 20th October. 17th November. 8th December.
Location:
Romeo Dance Academy 1st Floor South Side, The Old Bus Station, 401 Elder Gate, Milton Keynes MK9 1LR
Cost:
£10 Prepaid online (PayPal)
£12 On the door
Parking: Sundays Pay & Display £1 @ per hr. Sundays all day £4 max fee.
Free parking: at Argos Milton Keynes Grafton Gate up to 2 hours, and free of charge from 18:00. (700 Grafton Gate West, Milton Keynes MK9 1DL)

ONLINE classes and courses venue
We have moved ONLINE for the duration of the lockdown!
visit us on https://tangoboulevard.co.uk/education/online-classes/
We have moved ONLINE for the duration of the lockdown!
visit us on https://tangoboulevard.co.uk/education/online-classes/
Address: Your Home! WWW Buckinghamshire