FCDS Beginners Very Latin Class
Class run by First Class Dance School
Thursday 23 May 2019
In Past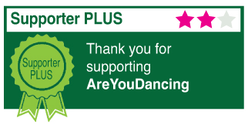 8:45pm FCDS Very Latin Beginner's Class
Dance Styles: Cha Cha Cha (Ballroom), Jive (Ballroom), Paso Doble, Rock n Roll, Rumba, Salsa, Samba
Price: £6 per class or block booking £30 per 6 week term
Time: 8:45pm
Ticket Options: Pay on door
What to Enjoy in our BEGINNERS CLASSES
The new classes continue through 2019. The are specifically for novices, the classes give you a fun yet professional introduction to Ballroom & Latin dances. Everyone is starting from scratch, so the class will learn together, which provides a warm social environment, where you meet other likeminded people and grow as a group.
Partners
It is not necessary to have a partner as there will be other people learning that you can dance with as well as our assistants, here to help you.
Progression
You'll learn how to dance basic steps with a partner across the dance-floor It's not a race but to dance with ease and enjoyment. Later we add to these throughout the year.
Help
Once you book a course, you will gain access to STUDENT PORTAL, where you will find useful dance tips and videos of the steps as taught in our classes.
What to bring or wear:
Please bring a drink with you, we do provide water on hotter days, as you will soon warm up. Wear comfortable clothing, no need for dance shoes yet, but preferably shoes with a low heel and not a rubber sole.

Wyke Regis Memorial Hall venue
First Class Dance School
Address: All Saints Road, Wyke Regis, Weymouth Weymouth Dorset DT4 9EX
Show on Google Maps