The Lethworth Vintage Festival
Festival run by JiveSwing.Com
Saturday 29 June 2019 - Sunday 30 June 2019
In Past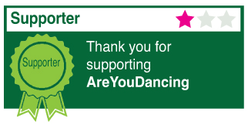 A weekend of Live Music, Dancing, Vintage Stalls & Vehicles.
Dance Styles: 1940s Jive, Balboa, Charleston, Collegiate Shag, Jazz Steps, Lindy Hop, Rock n Roll
Time: 12pm-5pm
Ticket Options: Free Event
Vintage takes over Letchworth Town Centre with an array of live music, dance classes, vintage stalls, cars & more!!!
29th and 30th June 2019
With 3 stages in 1920's,1940's & 1950's Live music, DJ's & performances.
FREE EVENT!
https://www.facebook.com/events/329023617716586/
Letchworth Town Centre venue
Address: Letchworth Town Centre Hertfordshire