Improvers 1950s Jive/RnR class
Class run by Hula Boogie !
Monday 09 December 2019
In Past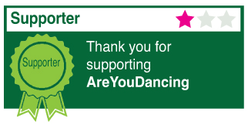 60 min Improvers class in 1950s Jive / Rock n Roll
Dance Styles: 1940s Jive, Rock n Roll
Price: £10 Cash payable to Tutor or £9.50 in advance.
Time: 8.15 - 9.15pm
60 minute class for students with some partner dance experience
No need to register with a partner.
Learn two moves per class
£10 in advance online or £10 per class cash only on the night.Booking at http://www.hulaboogie.co.uk/mondays-improvers-classes---hoxton.html
There is practice time after the class until 10.15 / 10.30 (Except the first Monday of the Month)