FCDS Pre-Beginners Ballroom & Latin
Class run by First Class Dance School
Wednesday 28 August 2019
In Past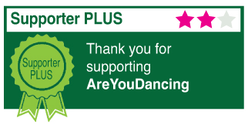 Introducing new beginners to our existing beginners class
Dance Styles: Cha Cha Cha (Ballroom), Foxtrot, Jive (Ballroom), Modern Tango, Quickstep, Rumba, Samba, Popular Sequence, Waltz, Modern Sequence
Price: £30 per person
Time: 6:30pm onwards see description
Ticket Options: Ticket Recommended (Pay on door if places available)
We're giving new students an opportunity to join our existing beginner's class on Wednesday evening.
The Pre-Beginner's class will learn the steps to the dances which we have taught to our existing beginners so far this year, over the next 2 terms (6 weeks per term).
This will be achieved through new students attending our 30 minute pre-beginner's class 6:30 to 7pm. They will then accompany our existing class whereby through the following hour 7-8pm all be being taught the same new dances as a class.
The aim being that over the next 2 terms everyone will be at a similar stage of dancing in which to continue throughout the year. To then progress to the Next Steps Improvers class.
Please would any dancers wishing to start dancing contact First Class Dance School via the website contact form for registration.
Fees: £30 per term is our fee for classes, this method ensures continuity and committment from those wishing to learn. For us we can deliver a quality progressive program through the year.
Look forward to hearing from you soon.
Kind Regards Peter Arnold
Principal and Head Teacher
First Class Dance School
07427 860403 for those without internet
:-)

Wyke Regis Memorial Hall venue
First Class Dance School
Address: All Saints Road, Wyke Regis, Weymouth Weymouth Dorset DT4 9EX
Show on Google Maps