Learn Tango in a Day
Workshop run by Urban Tango Nights
Saturday 27 July 2019
In Past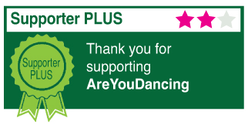 Learn to dance Argentine Tango in a Day
Dance Styles: Argentine Tango, Salon Tango, Tango Nuevo
Price: Free
Time: 11.00-18.00
Ticket Options: Free Event
Argentine Tango in a Day Course
Learn to Argentine Tango in a day with a series of workshops that will teach you the basic techniques and moves followed by a practice/social dance known as practilonga. There will be a series of breaks throughout the day plus a lunch break in which we will provide a picnic buffet.
Please book online via eventbrite:
https://www.eventbrite.co.uk/e/learn-argentine-tango-in-a-day-tickets-62395858693
Schedule
11:00-11:50 Posture, Embrace and System of Walking
11:50-12:00 Break
12:00-12:50 The Cross
12:50-13:30 Lunch
13:30-14:20 Giros
14:20-14:30 Break
14:30-15:30 Volcadas
15:30-18:00 Practilonga
Location: Taliesin Create Studio, Swansea University, SA2 8PP
Price: Free (donations welcome)
The workshops will be taught by Chris and Alison of Urban Tango Nights, who have a combined 20 years of dance teaching experience, using their fun and informative teaching techniques.
Taliesin Create venue
Address: The Studio, Taliesin Create, Swansea University, Singleton Park Swansea Swansea SA2 8PP
Show on Google Maps