Lindy Resume Improvers - Walls Club
Class run by Gloster Swing Dance
Tuesday 13 October 2020
In Past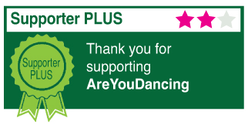 Improvers Lindy Hop (Not Beginners)
Dance Styles: Lindy Hop
Price: £5 per Class
Time: 8:15 to 9:00pm
Ticket Options: Pay on door
Class times –
Absolute beginners Lindy hop partner required (main hall) MAX No 30 (15 COUPLES)
Doors open 7pm (entrance main door)
Class start 7.15pm
Class finish 8.00pm (exit side fire door)
Jazz, Stroll, or Charleston no partner required (main hall) MAX No 38 PEOPLE
Doors open 8.00pm (entrance main door)
Class start 8.15pm
Class finish 9.00pm (exit side door)
Intermediate lindy hop partner required (main hall) MAX No 30 (15 COUPLES)
Doors open 9.00pm (entrance main door)
Class start 9.15pm
Class finish 10.00pm - exit side door
In Addition Improvers Lindy Hop with Jess and Stuart is moving to the new larger wooden floored Skittle Alley Function room – MAX No 18 (9 COUPLES)
Doors open 8.00pm (entrance main door)
Class start 8.15pm
Class finish 9.00pm - exit side door
This is all very much a trial and we may need to alter, classes, times and numbers.
FULL DETAILS re COVID ETC ON WEBSITE AND FACEBOOK
Gary, Sara, Michelle, Jess and Stu teach Swing dancing and Lindy Hop lessons for all abilities from complete beginners who have never done any style of dancing before to advanced Lindy Hoppers
Our classes at the Walls Club in Gloucester There is no pressure to 'get it right' straight away - Classes are for learning (you can go wrong all
A course covering only the basics of Lindy Hop Dancing.
We will cover all the Lead & Follow of the basic shapes and steps: Swing Outs, Lindy Turn, Circle, Six Counts, Eight Counts, Triple Steps & Charleston.
Walls Social Club, Gloucester venue
Huge Dance Floor in Main Ballroom
Licenced bar
Parking on site
Easy To Find
POSTCODE TO USE WHEN VISITING US IS GL4 3YL
Just in case your Google map doesn't work - here are some directions
From the Wall's roundabout heading towards Hucclecote take the 1st main turning on the left, opposite Wotton Hall and the Post Office.
From Brockworth and Hucclecote come down Barnwood Road, go past Barnwood Avenue on the left and we are the turning on the right, opposite Wotton Hall and the Post Office.
Drive down to the end of Hammond Way and you will find our car park and the Club.
Address: Walls Social Club, Hammond Way, Barnwood Gloucester Gloucestershire GL4 3HG
Show on Google Maps