C&S Dance Nights Modern Jive
Dance run by C&S Dance Nights
Sunday 03 November 2019
In Past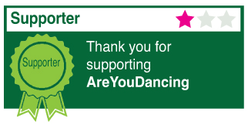 Modern Jive, Blues & Chillout freestyle social dance held in the historic town of Evesham
Dance Styles: Blues, Modern Jive, Smooth Modern Jive
Price: Admission fee £6.00 (pay on arrival)
Time: 6.30 pm -10.00pm
Ticket Options: Not yet specified
Freestyle Social Dance Event - Modern Jive, Blues & Smooth Chillout
Enjoy your weekend with a lovely evening of dance at The Outside Inn & Courtyard situated in the historic town of Evesham. Dance in either of the stylish rooms. Each room has a lovely wooden dance floor a bar and are fully air conditioned to keep you cool.
Two Rooms
Dance in the main room to Modern Jive upbeat tunes that we know you love to dance to or dance in the second room to a mix of slow & midtempo blues, as well as smooth chillout classics.
Complimentary cakes & Chocolates will be served during the night.
A welcoming free coffee or drink from a selection of some soft drinks is available to all dancers courtesy of the Outside Inn & Courtyard. (This night only)
All this for just £6.00 pay on the door
Time 6.30pm to 10.00pm
Attire - casual, smart or dress to impress
Guest dj appearances will take place during some events playing music in the second room
.
This truly is an exciting and vibrant great place for dancing and socialising with two rooms providing music to suit all tastes. Put on your dancing shoes and come along either on your own with a friend/partner or as a group and join us for a night of dancing and making new friends. A place that offers dancers a warm and welcoming environment where you can enjoy a great night out.
A warm welcome awaits you for a fabulous night of dancing.
Venue Address
The Outside Inn and Courtyard
15 Market Place
WR11 4RW
Outside Inn & Courtyard venue
Situated in the main square in Evesham, the 'Outside Inn & Courtyard' offers 2 stylish air conditioned rooms a pubic bar including lovely wooden dance floors.
This truly is an exciting and vibrant great venue for dancing and socialising. A place that offers dancers a warm and welcoming environment where you can enjoy a great night out. For more information about us and the venue go to csdancenights.co.uk
Free parking available after 6.00pm maximum 4 minutes walk from venue. Public car park Merstow Green WR114BO. Vine Street parking also available. We recommend no parking in the main square
Address: 15 Market Place Evesham Evesham Worcestershire WR11 4RW
Show on Google Maps