JiveSwing - Lindy Hop Welwyn
Class run by JiveSwing.Com
Thursday 16 July 2020
In Past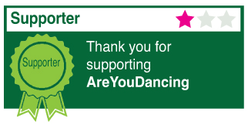 Lindy Hop & Social dancing every Thursday with JiveSwing.Com
Dance Styles: Balboa, Charleston, Lindy Hop
Price: £9.00 (Students £5.00)
Time: 7:45pm - 11:15pm
Ticket Options: Pay on door
Learn to Lindy Hop (the original jive dance) with a range of International Teachers from JiveSwing.com. This night is very friendly and attracts everyone from your absolute beginner to Advanced Dancers/Performer, etc... Classes are primarily Lindy Hop, but covers Authentic Jazz, Balboa etc..
Doors open - 7:45pm - 11:15pm.
8:00pm - Beginners Lindy Hop Class
9:00pm - Beginners/Improvers (Room 1)
9:00pm - Intermediate - Adv Class (Room 2)
10:00pm - Social Dancing to Swing DJ's/Live Band.
Only £9.00 per person per night includes FREE Hot & Cold Refreshments
Call 07946 396777
or visit www.jiveswing.com
Digswell Village Hall venue
Address: 30 Harmer Green Lane Digswell Hertfordshire AL6 0AS
Show on Google Maps