Boutique Swing Dance! 5 Piece Band
Dance run by The Honeymoon Swing Dance Band
Sunday 16 February 2020
In Past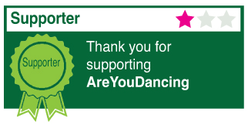 Five piece swing band + DJ, intimate venue with style and atmosphere, small and special.
Dance Styles: Balboa, Charleston, Collegiate Shag, Lindy Hop
Price: This is the first one so it is FREE !
Time: From 6pm until about 9pm.
Ticket Options: Free Event
This is an early evening gig for a winter Sunday, entry is free and you can be home with your feet up by 9.30pm!
Waterloo House is an atmospheric stylish bistro converted from a bank with a good menu and bar. We will clear the tables from the floor to make room for about six couples, also with seating and eating if desired.
The Honeymoon Swing Dance Band comprises of Bass, Drums, Piano, Guitar, Violin and vocals from Andy Yanik and Matt Gryspeerdt. "A lovely Band For Swing Dance" .
Tunes and songs from 1920-1950. Classics from the American Song Book, New Orleans, Al Bowley, Bob Wills and some more obscure sources. For more info call Matt on 07767 833836.
Waterloo House. venue
Classy Bistro in the centre of Nailsworth, parking nearby.
On the A46 4 miles south of Stroud, 14 miles north of M4 J 18. Go to the mini roundabout in the centre of the town and you will see it 50m away.
Address: George Street, Nailsworth, South Gloucestershire. Tel 01453 836031 Nailsworth Gloucestershire GL6 0AG
Show on Google Maps