Intermediate Ballroom and Latin
Class run by Majestic Dance Club
Sunday 26 January 2020
In Past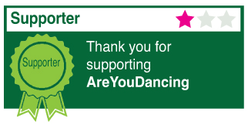 Intermediate Ballroom and Latin Dance Class @ 8:15pm
Dance Styles: Foxtrot, Old Time Dancing, Samba
Price: £7.50 per person per class including practice from 9:00pm til 10pm
Time: 20:15 until 21:00
Ticket Options: Pay on door
This is a class for dancers who are fully conversant with the basics in most ballroom and latin dances.
You will have been taught up to at least silver or an equivalent, and may be working towards a higher standard such as gold level.
The dances taught in any term can be drawn from any of the ballroom or latin styles. Do contact us if the specific style is important to you. The focus is on improving your dancing and not on teaching lots of new choreography, to enable you to enjoy more of your dancing.
Medal tests are available, and we run under the auspices of the IDTA.
Medal test day is 15th March 2020
Majestic Dance Club @ Newburgh School venue
Dancing is in the large school hall which has a wonderful, well-maintained, wooden floor.
Off-road parking is available in the school car park.
From the school car park, walk along the front of the school past the main entrance, past the play sculpture, to the old school entrance. Enter through the double doors.
Address: Newburgh Primary School, Kipling Avenue Warwick Warwickshire CV34 6LD
Show on Google Maps