FCDS Workshop Technique
Workshop run by First Class Dance School
Saturday 25 April 2020
In Past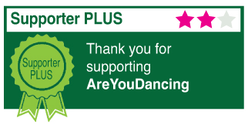 11am Improve your dancing by improving your Technique & Character of Ballroom/Latin dances
Dance Styles: Cha Cha Cha (Ballroom), Foxtrot, Jive (Ballroom), Modern Tango, Quickstep, Rumba, Samba, Popular Sequence, Viennese Waltz, Waltz, Modern Sequence
Price: £6 per person
Time: 11:00 - 12:00
Ticket Options: Pay on door
Ballroom & Latin Technique, Figures and Groups
Everyone can Improve their dancing by understanding the characterisation and technique of each dance. As well as communicating this with a partner.
Through my private teaching lessons, common issues that appear over and over again. We look at why these happen and look how to correct these in order to make a better and more enjoyable dance.
These are just some of the aspects include:
1 - Learn to correct timing of each dance - you'll be surprised how many people don't really understand this
2 - Correct foot placement - become a dancer, not someone who's just dismounted from a horse !
3 - Body alignment - connection with your partner
4 - figure alignments - in order to link figures together each one needs to end in the correct alignment in order to perform the next
Also - CBMP, Using CBM , Sway, Swing, Leg actions, Head Position, Poise, Posture and Weight
Plus a great deal more on this subject, which is overlooked, rarely ever seen danced correctly and is fundamental to everything that a dancer is wanting to do to produce a step of figure of steps.
Come and give it a go. No-one has all the answers yet but you will always take away something that will improve your dancing. :-)
https://www.ballroomlatindance.uk/
Peter Arnold

Wyke Regis Memorial Hall venue
First Class Dance School
Address: All Saints Road, Wyke Regis, Weymouth Weymouth Dorset DT4 9EX
Show on Google Maps