Mic Spenceley & Donkey House Band
Dance run by Stonesfield Folk Dance Club
Sunday 08 November 2020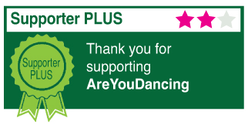 Mic Spenceley & Donkey House Band
Dance Styles: 17th Century, 18th Century, 19th Century, Contra, Country Dance, English Ceilidh, Square Dance
Price: £12.00 all day. Morning or Afternoon only £6.00. Please bring a plate to share for lunch.
Time: 10.30am - 12.30pm. & 1.30pm - 3.30pm
Ticket Options: Ticket Recommended (Pay on door if places available)
Mic Spenceley returns to Stonesfield after his successful Tour in 2019 he joins us for the day to call a mixed programme of dances that will include some of his own. Mic has been calling for many years and is in demand nationwide at festivals and has been invited to call many times overseas.
Mic has specifically requested our own resident band; The Donkey House Band since they so impressed him during his visit in 2019. The band often features 8 or nine musicians led by Frances White on Accordion with minimum of 2 fiddles, 1 flute, 2 concertina, & Keyboard.
This is a rare appearance of the Band on the larger stage as they only perform for charity and on this occasion the proceeds of the dance will be donated to PARKINSONS UK OXFORD BRANCH.
if you would like to hear them playing please see our Facebook page, we do a short video clip most weeks.
The Band specialise in playing the dances of Ken Sheffield 'From 2 Barns' who until his death played with the band.
Stonesfield Village Hall venue
Address: Field Close Stonesfield Oxfordshire OX29 8EF
Show on Google Maps