Cowplain Social Club
Dance run by Ballroom Razzmatazz
Wednesday 09 December 2020
In Past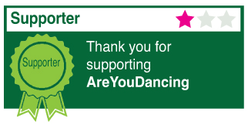 Social dance with ballroom and popular sequence music
Dance Styles: Cha Cha Cha (Ballroom), Foxtrot, Jive (Ballroom), Modern Tango, Quickstep, Rumba, Popular Sequence, Waltz
Price: £2.00
Time: 7.30 - 10.00 p.m.
Ticket Options: Pay on door
Small friendly group who meet every two weeks for social dancing. Any standard welcome and help with new dances if required.
Cowplain Social Club venue
Large hall in the social club which has a bar. Front entrance checks for memberships but you do not have to be a member as one of the existing members can come and sign you in. Some parking in the front but ample parking at the rear. Meet fortnightly for social ballroom and sequence dancing.
Along the main road from Waterlooville to Horndean on the right hand side of the road coming from Waterlooville just passed a set of traffic lights and a turning on the left into Padnell Road
Address: Cowplain Social Club London Road Waterlooville Waterlooville Hampshire PO8 8EN
Show on Google Maps