C&S Dance Nights Blues Dance Event
Dance run by C&S Dance Nights
Sunday 23 February 2020
In Past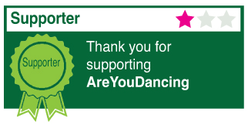 Blues Freestyle Dance. Come and dance to some well loved blues music
Dance Styles: Blues, Contemporary Blues, Blues Fusion
Price: Admission fee £6.00 (pay on arrival)
Time: 7.00 pm -10.00.pm
Ticket Options: Pay on door
Join us at the Outside Inn & Courtyard for our first Blues Dance Night

Come and dance to some well loved blues music. A night where you will be able to dance to a wide range of blues tracks with many different tempos & rhythms. Dance to a mix of blues tunes that will enable you to express all your favorite moves while enjoying a great night out.

The dance takes place in the gorgeous Intermit but spacious upstairs room of the Outside Inn. It has a wooden dance floor and is completely soundproofed. The room is fully air conditioned and has lighting to suit the feel of the dance. Public bar also available. This venue is a perfect location for dancing to blues music & socialising on a Sunday evening.

Time 7.00pm to 10.00pm Experienced & Beginner dancers welcome. Attire: casual, smart or dress to impress.

The night also includes complimentary Cakes & Nibbles provided during the night by C&S Dance Nights.

Admission Fee £6.00 Pay on the door. The price also allows you to join the dancers in the downstairs room where you can dance to a mix of Modern Jive tunes.

No need to bring a partner you can come along either on your own with a friend/partner or as a group and join us for a night of dancing where everybody dances with everyone at a place where you can lose yourself by dancing to the blues.

Free public car park after 6pm just a couple of minutes' walk away from the venue. Public car park Merstow Green WR114BO.
Outside Inn & Courtyard venue
Situated in the main square in Evesham, the 'Outside Inn & Courtyard' offers 2 stylish air conditioned rooms a pubic bar including lovely wooden dance floors.
This truly is an exciting and vibrant great venue for dancing and socialising. A place that offers dancers a warm and welcoming environment where you can enjoy a great night out. For more information about us and the venue go to csdancenights.co.uk
Free parking available after 6.00pm maximum 4 minutes walk from venue. Public car park Merstow Green WR114BO. Vine Street parking also available. We recommend no parking in the main square
Address: 15 Market Place Evesham Evesham Worcestershire WR11 4RW
Show on Google Maps