ONLINE Beginner & Improver Tango
Class run by Tango Boulevard
Monday 06 April 2020
In Past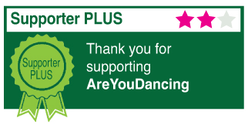 Start your Tango journey with social dancing.
Dance Styles: Argentine Tango, Salon Tango, Tango Nuevo, Milonga, Tango Vals
Price: £5.99 Voluntary donation
Time: 7pm Beginners 8pm Improvers
Ticket Options: Pay on door
We have moved ONLINE for the duration of the lockdown!
visit us on https://tangoboulevard.co.uk/education/online-classes/
Beginners & Improvers Group class
Practica all levels.
No partner required. Absolute beginners welcome.
The style taught will lean towards a traditional Argentine Tango, in the Salon style. Occasionally we will look at a more Nuevo influence within the dance. The emphasis is on social dancing to enjoy and join the Tango community.

​PURPOSE-BUILT, FULL-SIZED BALLROOM with a bespoke SPRUNG FLOOR!
for more details visit web sight or call guy 07850905301
ONLINE classes and courses venue
We have moved ONLINE for the duration of the lockdown!
visit us on https://tangoboulevard.co.uk/education/online-classes/
We have moved ONLINE for the duration of the lockdown!
visit us on https://tangoboulevard.co.uk/education/online-classes/
Address: Your Home! WWW Buckinghamshire