1940's Dance - Pickering 40's W/End
Dance run by York Vintage Dance Group
Friday 09 October 2020
In Past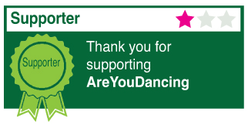 This event has been Cancelled
Step back in time for a sentimental journey to music and dance from the 1940's and beyond.
Dance Styles: 1940s Jive, Balboa, Cha Cha Cha (Ballroom), Charleston, Collegiate Shag, Foxtrot, Lindy Hop, Old Time Dancing, Quickstep, Popular Sequence, Waltz, Strolls
Price: Tickets £12.50 each
Time: 7.30 pm until 11.00 - doors open at 7.00 pm
Ticket Options: Ticket Recommended (Pay on door if places available)
Get off to a great start to Pickering Wartime Weekend and join popular hosts York Vintage Dance Group for a lively night of entertaiment and dancing, featuring Mick & The Rhythm Exchange Band, three part vocal harmony group the Alka Seltzer Sisters and Record Hop/DJ.
Enjoy dancing on the wonderful spacious sprung dance floor at the atmospheric Milton Rooms. Dance to all the favourites from Lindy, Jive, Swing, Strolls, Ballroom, Popular Strolls, 1940's Novelty Dances and much more.
Period dress appreciated but not essential. It is advisable to book in advance as this particular dance was totally sold out last year. Numbers are limited to allow space on the dance floor. Tickets are available from York Vintage Dance Group - Tel: Tina on 01904 765780 or Judith on 01904 594592, or visit the events page at www.yorkvintagedance.co.uk.
Tickets MAY be available on the door, but please check before travelling by ringing Judith on 07763698445.
There is a bar. You can bring snacks if you wish.
The Milton Rooms at Malton venue
Come and enjoy a great social night of dancing and fun, on the largest sprung wooden dance floor in North Yorkshire! Featuring The Rhythm Exchange Band, fabulous vocal trio, The Alka Seltzer Sisters and DJ Rosie's Record Hop. Enjoy dancing to all the fabulous favourites, from Jive, Lindy Hop, Social Ballroom, Barndance Jive, Gay Gordons, 1940's Novelty Dances, Square Tango, Breakaway Blues, Strolls etc.
This is a ticketed event, and entry on the door will only be allowed if there is space. Tickets are available from The Milton Rooms. www.themiltonrooms.com or from York Vintage Dance Group. www.yorkvintagedance.co.uk or ring 01904 765780 and ask for DJ Rosie.
Address: The Market Place, Malton, North Yorkshire Malton North Yorkshire YO17 7JS
Show on Google Maps