Redbrook Village Hall NP25 4LR
Practice Night run by Monmouth Lindy Hoppers
Thursday 10 December 2020
In Past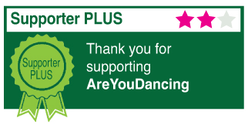 This event has been Cancelled
Dance Practice
Dance Styles: Balboa, Charleston, Collegiate Shag, Lindy Hop
Price: £1 or £2 subject to attendance
Time: 7.30pm.- 9.30pm.
The Practice nights enable friends to get together and go over any dance moves they are not sure of or just have a natter over a cup of tea or coffee and a biscuit and have a dance and enjoy the music.
Any queries contact Johnny or Claire 01600 714465.