Blind Justice Page Speakeasy Night
Dance run by Blind Justice Page
Saturday 18 April 2020
In Past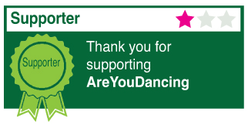 An evening of booze, blues and dancing shoes with Blind Justice Page
Dance Styles: Blues, Contemporary Blues, Traditional (USA) Blues, Blues Fusion
Price: Free
Time: 8.30
Ticket Options: Not yet specified
This is our second Speakeasy Night.
We'll be playing blues, jive, swing and tango dancers are welcome. You won't be the only ones!
We've got the Probation era, Juke Joint vibe. Booze, blues and your dancing shoes are the order of the day. Flappers, hobos, drifters, gangsters and molls are most welcome. From Bessie Smith and Robert Johnson through to Muddy Waters and John Lee Hooker the band's got a whole bunch of songs to play for you. Dr. Americana is going to keep you on the dance floor when the band stop playing.
There's a rumour that hard liquor and even cocktails might be available but keep that under your hat!
Eldon House venue
A friendly pub with a very nice dance floor.
Address: ^ Lower Clifton Hill Bristol Bristol BS8 1BT
Show on Google Maps