Tango Class & Freestyle
Class run by Urban Tango Nights
Monday 06 April 2020
In Past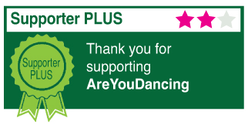 Argentine Tango Class
Dance Styles: Argentine Tango, Salon Tango, Tango Nuevo, Milonga, Tango Fusion
Price: Free (Suggested donation to help run the club, or make sure you buy a drink at the bar)
Time: 7.30-10.30pm: Class 7.30-9pm followed by Freestyle until 10.30pm
Ticket Options: Free Event
Class from 7.30-9pm
All classes will start at the complete beginner level and progress in difficulty to advanced level over the class, you are encouraged to keep going as long as you like and continue to practice at whatever level you are happy with or just enjoy a drink and watch the rest of the class. Classes are taught using the taxi system so no need to bring a partner.
Free Style/ Practica 9-10:30pm
Freestyle dancing to a variety of music giving you a chance to practice what you have learnt with the guidance of a teacher and just a chance to dance and socialise.
If you have any requests for tracks just let us know!
Everyone welcome!
Suitable for all levels of Tango dancer!
Please wear shoes you are able to pivot in.
We're upstairs in Peppermint, in a private room with comfy seating and great cocktails.
Peppermint Swansea venue
Upstairs Bar
Address: 13-17 Wind Street Swansea Swansea SA1 1DP
Show on Google Maps