Jiveswing Hitchin- The Jazz Club
Class run by JiveSwing.Com
Wednesday 22 July 2020
In Past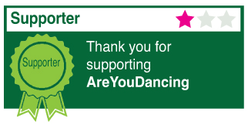 A night of cocktails, live music and dance classes in Balboa & Lindy Hop!
Dance Styles: Balboa, Charleston, Collegiate Shag, Jazz Steps, Lindy Hop
Price: 10.00* dependents on band
Time: 7.30pm -11.30pm
Ticket Options: Pay on door
Starting Wednesday 24th April 2019- 7.30pm -11.30pm
JiveSwing is proud to announce our latest concept, JiveSwing - The Jazz Club, in Hitchin, featuring Live music, from some of the UK's top musicians in a beautiful vintage art deco club, with a great cocktail bar...in our home county Hertfordshire..
Each week we'll also have classes in Lindy Hop and Balboa plus Shag, Blues, Jazz & other vintage dances, from time to time, followed by late social dancing.
On some nights, classes may be taught using the band, to improve your musicality!!
FREE Weekly entry for any musician attending with their instruments to Jam with the band.
TIMES:
7:30pm - Beginners Jump Session Class!
8:00pm - Lindy Hop Intermediate Plus Class
9:00pm - Balboa Class (suitable for beginner and above)
9:50pm - Live Music & DJ's
11:30pm - Intended close time.
The Balboa classes will be suitable for those who have never learnt Balboa before to those with some experience.
The Lindy Hop session at 7.30pm -8.00pm will be suitable for absolute beginners and will be a jump start into Lindy Hop! The class at 8.00pm-9.00pm will be aimed at those with some experience however we will always accommodate everyone!! :-)
PRICE:
£10 on the door *subject to band on the night.
SPECIAL OFFER:
1)Bring a new person and get in FREE on 24th April
2)Jiveswing Class Passes accepted until 29th May 2019, regardless of band.
3) Musicians, willing to jam on the night with their ow
The Speakeasy Club Hitchin venue
Hidden away on Sun Street the Speakeasy's secret door leads you to a fantastic 1920's style venue, ready for cocktails, live music and dancing!
Parking on nearby roads or FREE parking in Hitchin Market Car Park from 6pm.
Address: The Speakeasy Club Sun Street, SG5 1AE Hitchin Hitchin Hertfordshire SG5 1AE
Show on Google Maps