ONLINE Stay Mobile with Feldenkrais
Class run by Moving Experience
Monday 15 June 2020
In Past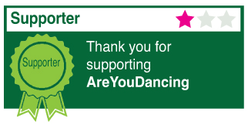 Move & dance better with Feldenkrais Awareness Through Movement classes!
Dance Styles: Argentine Tango, Ballet, Modern, General Dance Fitness
Price: Please consider a donation when you are joining my classes.
Time: 9.30 -10-30 am
Ticket Options: Ticket Only (Prebooking essential)
In these uncertain times taking care of your own well being seems to become more important than ever. Staying at home is crucial. So why not making the best out of it? Calm down your nervous system and feel more grounded. The Stay Mobile with Feldenkrais Online Classes will help you to improve in the safety of your own home. All classes are seated or standing up and especially paced to accommodate your learning.
After each online class there is the opportunity to have a little social interaction to share your experiences and to ask some questions.
A regular Feldenkrais Awareness Through Movement class is about 45 to 60 minutes long. No former Feldenkrais experience needed. No partner needed. Bring your curiosity when we will investigate what YOU can do to make your body work smoother than before. These ATM classes are non-strenuous and suitable for all ages.
Please book in advance as you will need a link to register for the meeting.
Bookings and questions
Bärbel Rücker (if you can't find the Umlaut on your keyboard: Baerbel Ruecker)
Email : info@movingexperience.eu
WhatsApp : +44 (0) 7474 612701
Website : www.movingexperience.eu
MovingExperience Online venue
In order to keep everybody safe and grounded Moving Experience comes to YOU!
I am teaching regular classes & workshops ONLINE via Zoom and you are welcome to join from wherever you are. Zoom is pretty straightforward to use. I suggest you'll test and get familiar with zoom via their test page - zoom.us/test.
That means you'll only need: (1) internet, (2) a computer, laptop, tablet, or smart phone with a camera and microphone.
Join us for one or all of these classes ONLINE on zoom.
(1) Book your space via info@movingexperience.eu.
(2) Secure your space by paying in advance via bank transfer or via PayPal.me.
(3) Once you have paid you will receive the link to the online class(es).
Address: The Flat, r/o The Old Bungalow Gorsty Knoll Coleford Gloucestershire GL16 7LR
Show on Google Maps