Collegiate Shag Lessons
Class run by Swingbytes Dance
Monday 28 September 2020
In Past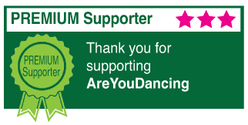 Collegiate Shag
Dance Styles: Collegiate Shag
Price: £6
Time: 8 - 9pm
Ticket Options: Ticket Only (Prebooking essential)
Collegiate Shag Classes
Jim and Nicky have been teaching on the National and International Swing Dance circuit for more years than they care to admit too and Collegiate shag is their passion.
Improvers + class 8 - 9pm
Covid - 19 & Class
​Based on government guidelines, Swingbytes dance have made some changes to the classes so that we comply with the guidelines and can operate.
The biggest change is that all attendees must adhere to the 2 metre rule whenever possible, therefore temporarily:
1. There will be no partner dancing in class but only solo Shag.
2. Class size will also be greatly reduced and you will no longer to be able to "drop-in"
3. For track & trace purposes pre-booking is a must.
If you wish to attend class, please hit the book now button on swingbytesdance.com.
Class content will be aimed at solo dancing honing in on the following core elements
Technique – have you ever tried to execute a move and you don't seem to grasp it fully? It will be down to your technique, posture and balance. We can help with correcting bad habits and improving your technique.
Styling – this is f this is for putting your own twist on a move
Fitness – Most of you won't have danced since lock down
Contact Nik or Jim swingbytesdance@gmail.com for further info/queries

Witcombe and Bentham Village Hall venue
Address: Pillcroft Road Witcombe nr Gloucester Gloucestershire GL3 4TB
Show on Google Maps