Harlem Bubble - Classes & Practise
Practice Night run by JiveSwing.Com
Saturday 03 October 2020
In Past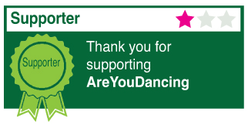 Classes & Practise time with Jiveswing.com
Dance Styles: Balboa, Charleston, Jazz Steps, Lindy Hop
Price: £10.00 for one class | £19.99 for both plus free practise time.
Time: 7.00pm-10.00pm
Ticket Options: Ticket Only (Prebooking essential)
Harlem Bubble! 
Saturday 3rd October
Usually the first Saturday of the month saw us swingin' out at Harlem Nights. Until we can get back to those times, we present Harlem Bubble!
Joseph & Charlotte will be teaching 2 Lindy Hop Classes followed by an hours practise time to DJ music. Booking is strictly in couples and  free practise time is available for those booking both classes.
FORMAT:
7.00pm-8.00pm - Intermediate Lindy Hop
8.10-9.10pm - Intermediate/Advanced Lindy Hop
From 9.10pm - Practise time (for those taking both classes)*
SAFE PRACTICE:
Due to the current climate Jiveswing have taken a number of measures to enhance everyone's safety, including the following:
*Pre Booking only - strictly no drop ins
*All dancers adequately distanced
*Floor markers in place to allocate each dancers a floor space
*Hand sanitiser readily available
*One way entry & exit system
*Temperature taken on arrival
*Adequate ventilation
*Limited numbers
COSTS:
*Intermediate Class £10.00pp
*Intermediate/Advanced Class £10.00pp
*Both Classes & FREE Practise Time £19.99pp
VENUE:
Main Hall, Level 2, Beechen Grove Baptist Church, Watford WD17 1JJ
PARKING:
Parking is free at the Church or you can use Sutton Road, Kings, Queens or Palace car parks.
BOOK: https://jiveswing.com/booking/
*Practise time will up to 45 minutes with your partner in your designated dance areas.  This will be available subject to enough participants to cover extra venue hire.
Beechen Grove Baptist Church venue
Weekly Lindy Hop & Authentic Jazz classes in Watford every Wednesday with JiveSwing.Com
Town Centre, opposite Harlequin Centre
8:00pm - Beginners Lindy Hop Class
9:00pm – Improvers - Intermediate Lindy Hop or Jazz Class
9:50pm - 11:00pm - Social Dancing / Freestyle
Learn to dance to music of the swing era from Basie, Ellington, Goodman, Shaw, Henderson, Miller, Webb and many more.
* Nice Floor * Plenty of FREE Parking *
£10.00 per night (student discounts available)
Check out www.jiveswing.com for more info or email: admin@jiveswing.com
The venue is centrally located, opposite the Harlequine Centre,
Address: Lecture Room Clarendon Road Watford Hertfordshire WD17 1JJ
Show on Google Maps